Orange Mango Handpie Mummies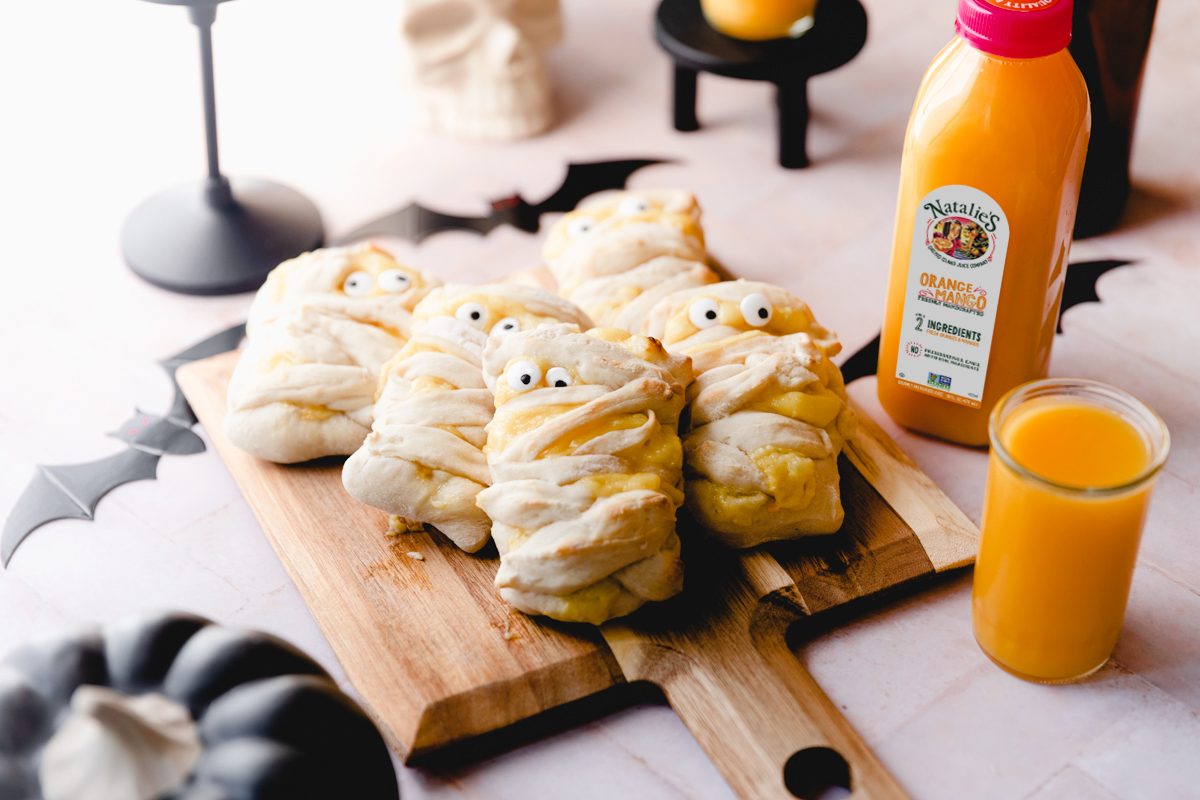 Ingredients
16 oz. pizza dough
1 cup Orange Mango juice
2 Tbsp. lemon juice
1⁄2 cup sugar
2 tsp. cornstarch
2 eggs
2 egg yolks
1⁄4 cup butter
12-14 candy eyes
Directions
1. Roll out the pizza dough and cut 6-7 small rectangles. There will be some dough leftover,
save this for the "mummy" wrappings.
2. In a saucepan add all ingredients except the butter & whisk it all together.
3. Turn your burner to medium/high heat & bring the mixture to a low boil.
4. Continue to whisk until the mixture thickens, about 5-7 minutes.
5. Remove from the heat and whisk in butter.
6. Set aside.
7. Preheat the oven to 375 degrees.
8. Place the pizza dough rectangles on a baking sheet and top with 2-3 Tbsp. of the
curd.
9. Using the extra pieces of dough, cut into strips & lay across the hand pies to look like
a mummy.
10. Add the candy eyes to the hand pies & bake for 10-12 minutes until nicely browned.