Orange Pineapple Sunrise Cocktail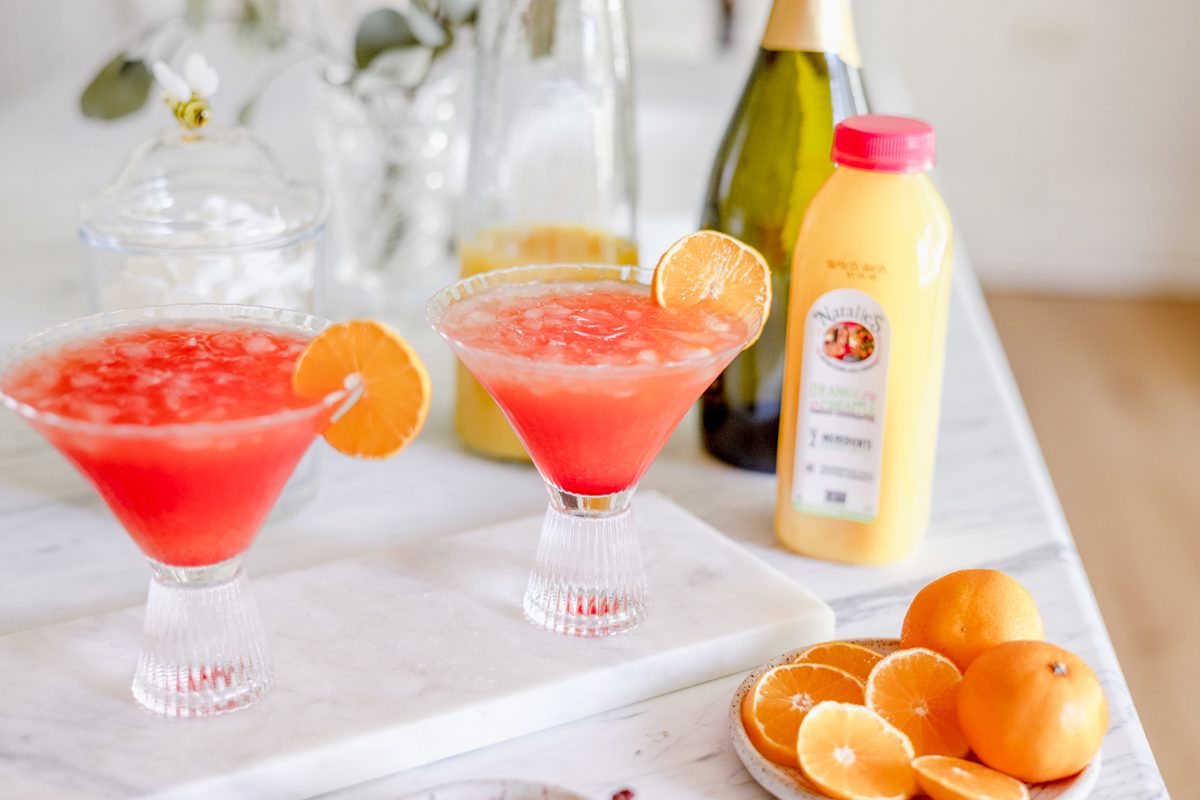 Ingredients
16oz Natalie's Orange Pineapple Juice
2 cups Prosecco
1.5 cups tequila
3oz grenadine
Orange slices for garnish
6 maraschino cherries
Directions
1. In a pitcher combine the Natalie's Orange Pineapple Juice, Prosecco, and tequila. Stir well.
2. To 6 glasses add ½ oz of grenadine to the bottom of each glass.
3. Top with ice and pour the orange pineapple mix over the top.
4. Garnish with orange and maraschino cherries.