Pineapple, Whiskey & Orange Fizz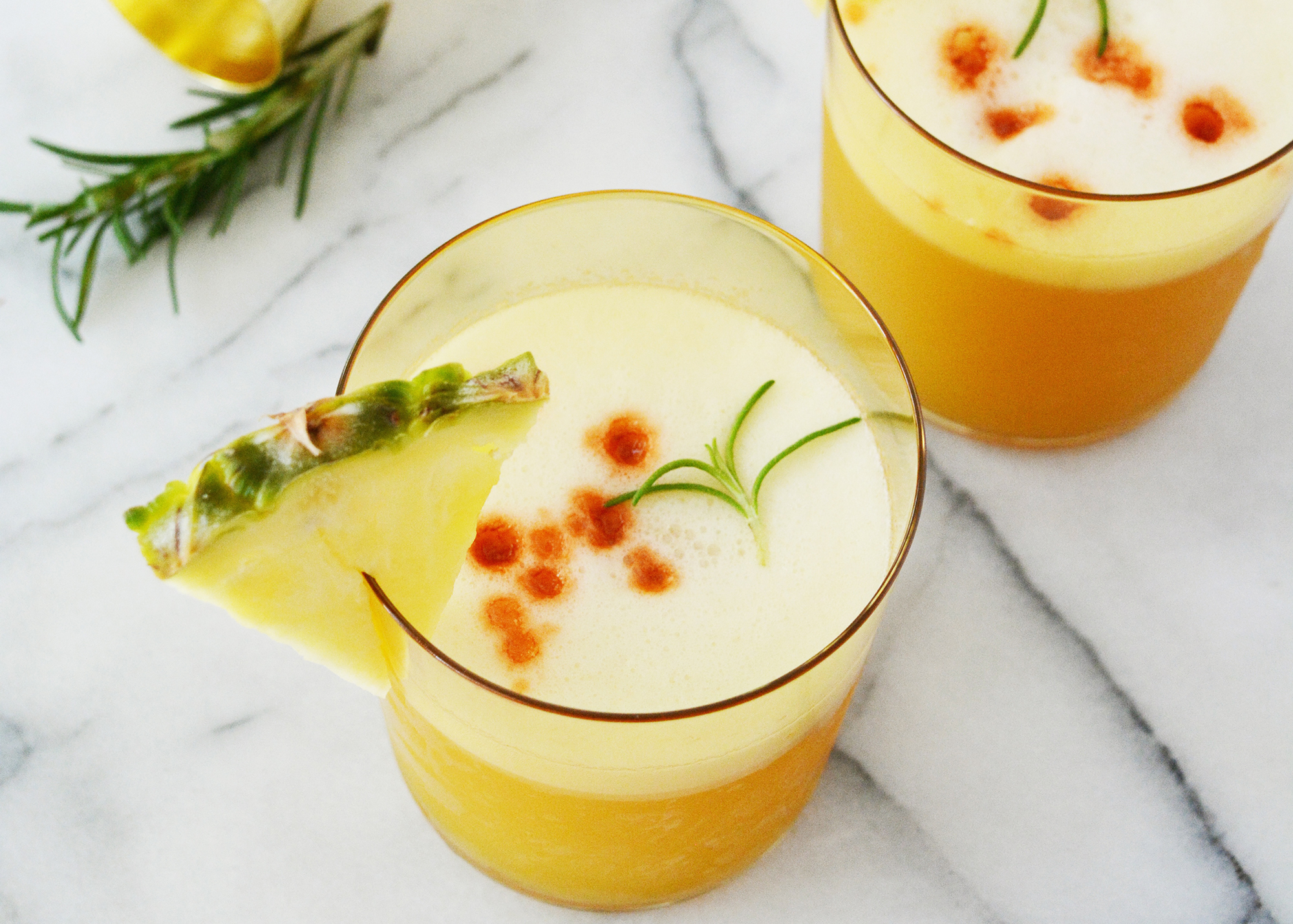 Ingredients
For the Cocktail:
1/2 cup Natalie's Orange Pineapple Juice
1.5 oz. Whiskey
1 Egg white
1 oz. Rosemary simple syrup
A dash of aromatic bitters
Rosemary sprig & pineapple slice, for garnish
Ice
*For Rosemary Simple Syrup:
1/2 cup Water
1/2 cup Sugar
1 tbsp. Rosemary finely chopped
Directions
(Yields 1 Serving)
1. Make rosemary simple syrup*. Pour the whiskey, orange pineapple juice, rosemary simple syrup & egg whites in a shaker.
2. Shake vigorously to combine all ingredients. Once it begins to get a little frothy, add a couple of ice cubes & shake more. Pour drink into a glass, straining out the ice.   
3.  Garnish with a dash of aromatic bitters & fresh rosemary. Serve immediately while the drink is still frothy.
*Rosemary Simple Syrup:
1. In a small saucepan, combine 1 cup water, 1 cup sugar & rosemary (finely chopped).
2. Bring mixture to a boil & boil for 1 minute.
3. Let syrup cool to room temperature.
4. Strain through a fine-mesh sieve.
5. Store in the refrigerator until ready to use.