Peanut Butter & Chia Seed Roll Up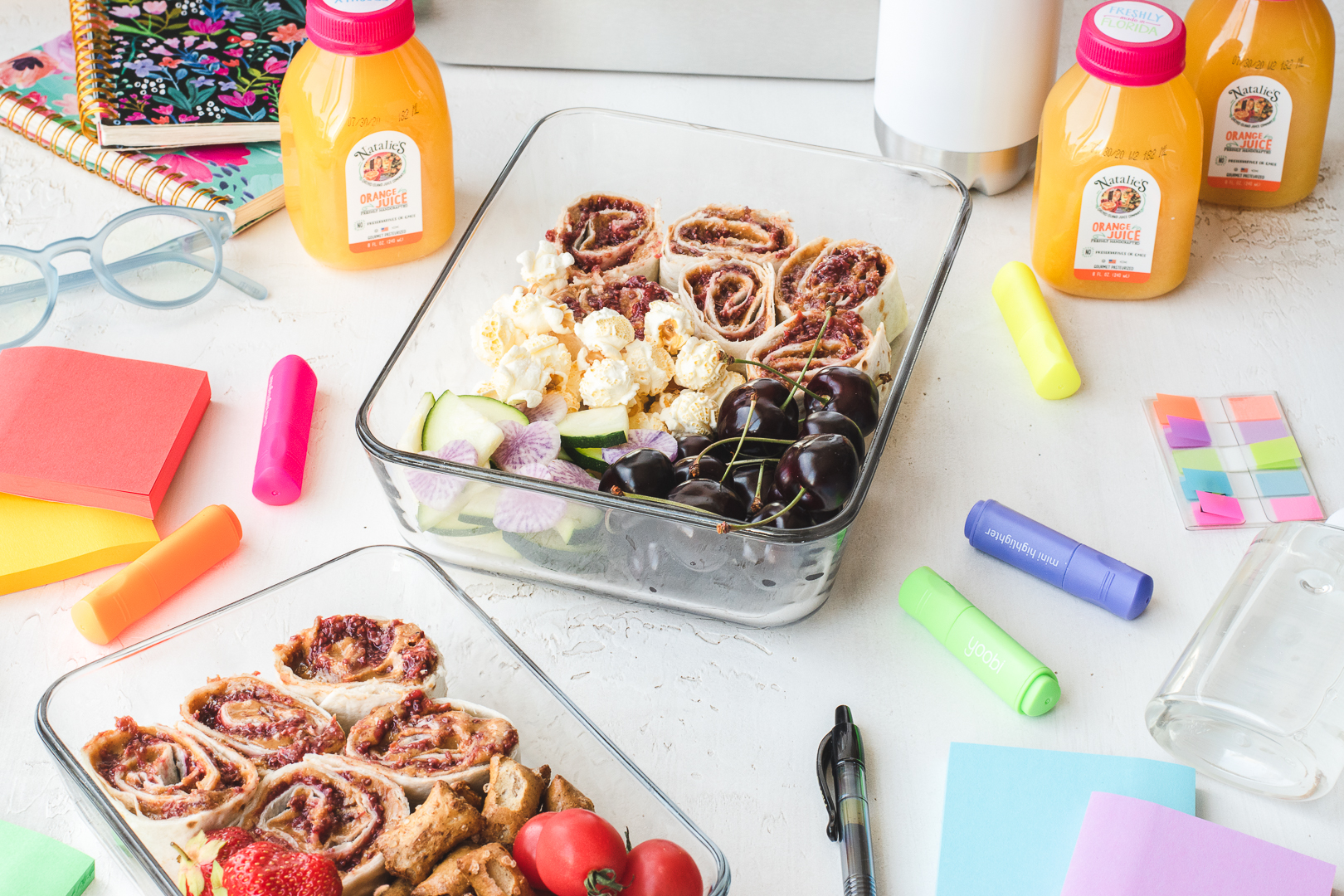 Ingredients
3 large tortillas
1/2 cup or more of creamy peanut butter
1/2 cup or more of raspberry chia jam*
*Raspberry Chia Jam:
2 cups frozen raspberries
1/4 cup Natalie's Orange Juice
1/4 cup filtered water
3 Tbsp. chia seeds
5 Tbsp. maple syrup
Sprinkle of sea salt
Directions
1. Spread a layer of peanut butter on tortilla wrap, then add a layer of raspberry chia jam*.
2. Roll up the tortilla, and cut into slices to serve.
*Raspberry Chia Jam:
1. Add the frozen raspberries, orange juice & water to a small saucepan. Cook the mixture over medium heat.
2. Once the mixture comes to a boil, reduce heat to medium-low heat for 15-20 minutes until the jam thickens up.
3. Add in the chia seeds, maple syrup & sea salt. Mix well & cook for 2-3 minutes. Remove from heat & set aside.