Pineapple Gin Smash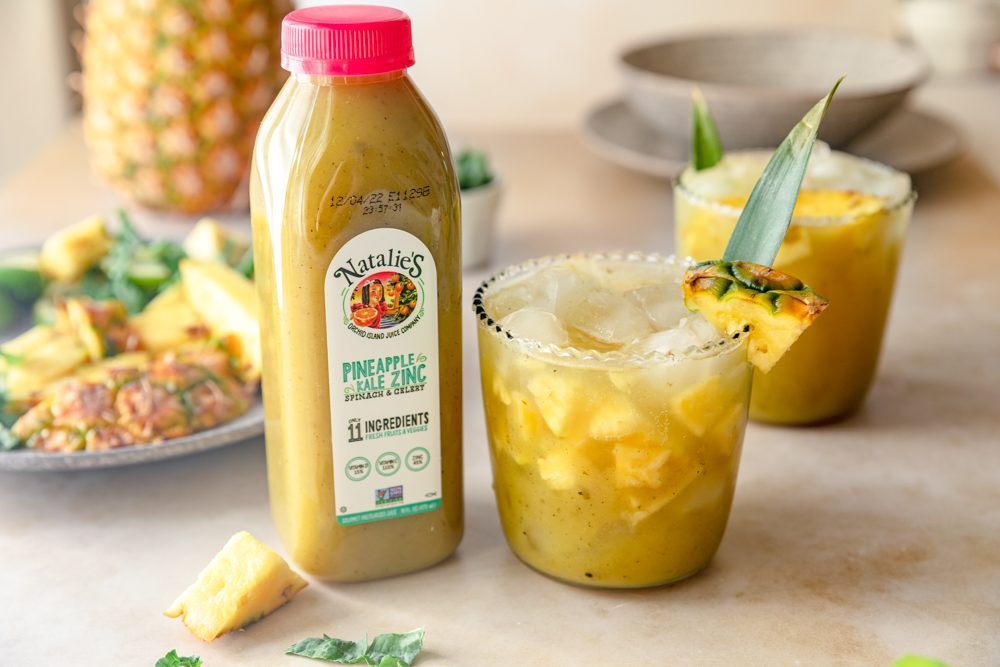 Ingredients
16 oz Natalie's Pineapple Kale Zinc juice
2 cups freshly diced pineapple, frozen
1 cup gin
2 tbsp agave syrup
8 oz plain sparkling water
Directions
1. In a large pitcher combine a ½ the frozen pineapple, agave, and gin.
2. Muddle well, breaking up the pineapple chunks.
3. Stir in the Pineapple Kale Zinc juice and sparkling water.
4. In 4 glasses, layer crushed ice, then some frozen pineapple, then crushed ice again.
5. Pour the cocktail over the glasses and garnish with a pineapple leaf and pineapple triangle. Enjoy!
You might be interested in these