Pink Peppercorn Lemonade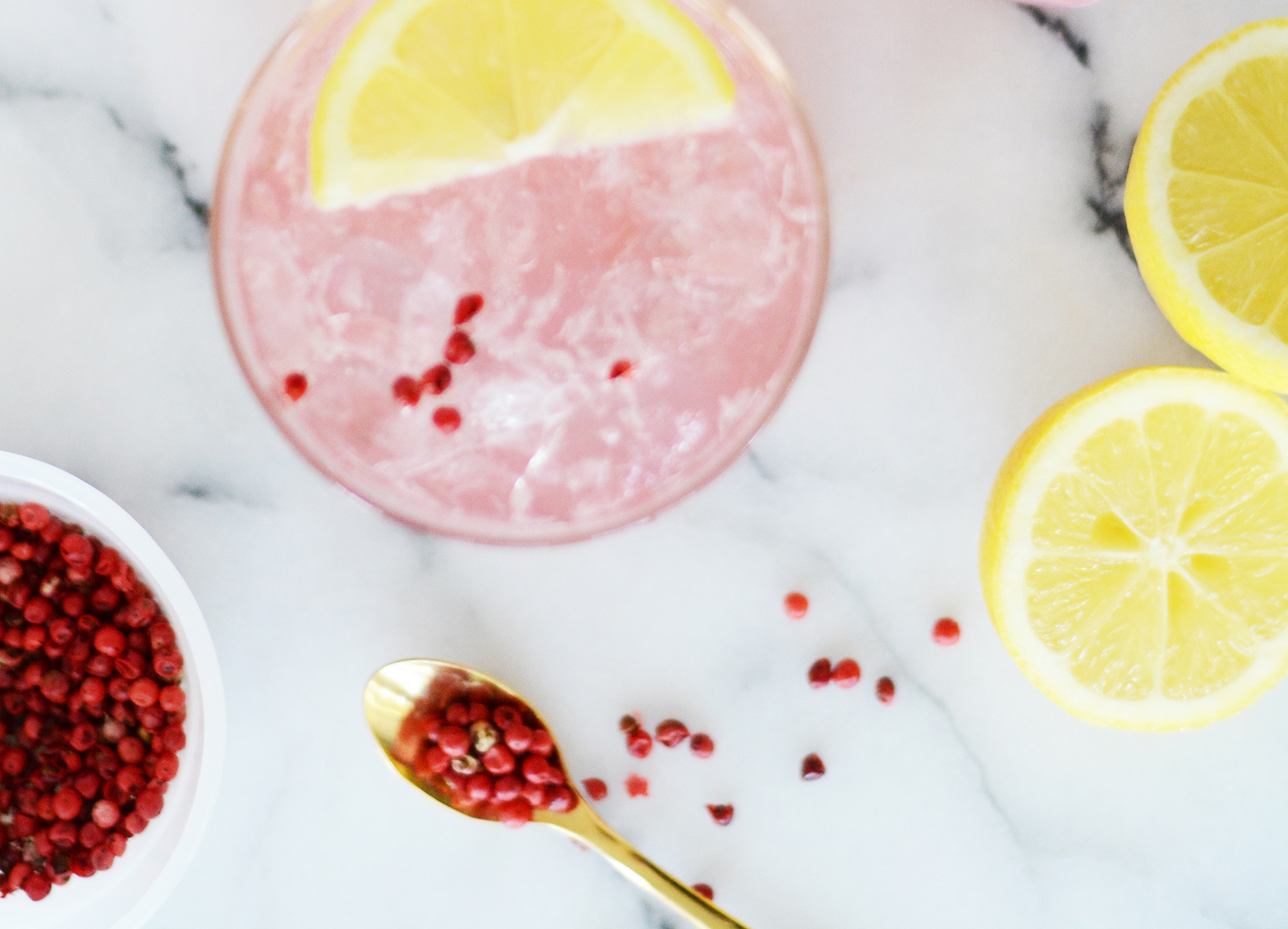 Ingredients
For Drink:
Natalie's Strawberry Lemonade
Club Soda
Ice
Lemon Slices & Pink Peppercorn, for garnish
For Pink Peppercorn Simple Syrup:
1 tbsp. Pink Peppercorns
1 cup Sugar
1 cup Water
Directions
(Yields 1 Serving)
1. In a glass filled with ice, add 3-4 tbsp. of Pink Peppercorn simple syrup*.
2. Add equal parts strawberry lemonade & club soda.
3. Stir & garnish with a slice of lemon, & a few whole peppercorns.
*Pink Peppercorn Simple Syrup
1. In a small pot bring 1 cup water, 1 cup sugar & 1 tbsp. peppercorns to a boil. Boil for 2 mins on high.
2. Remove from the heat & allow to cool completely.
3. Pour the syrup through a fine-mesh sieve to remove all the peppercorns.
4. Store in an airtight container in the fridge up to 2 weeks.
You might be interested in these