Rosemary Blood Orange Gin And Tonic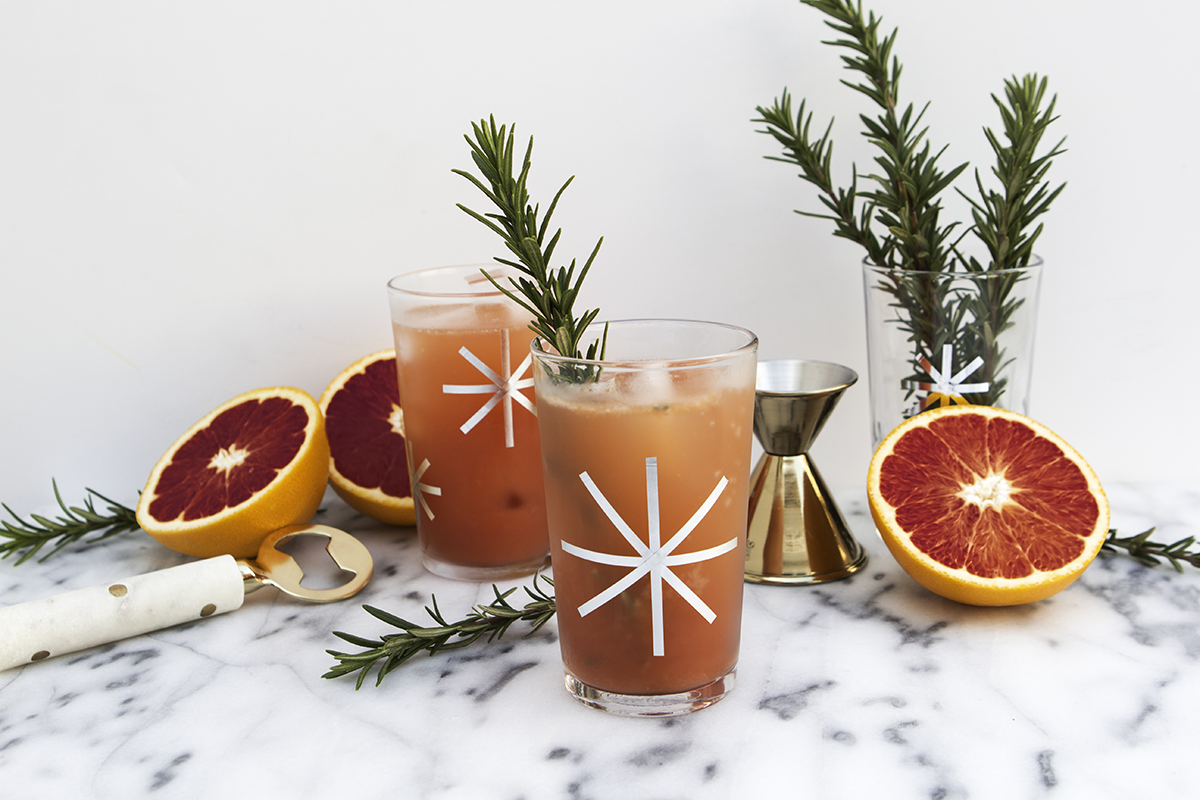 Ingredients
For the Cocktail:
2 oz. Natalie's Blood Orange Juice
1/2 oz. Rosemary Simple Syrup*
1 oz. Gin
4 oz. Tonic Water
1 Sprigs of rosemary, for garnish
*For Rosemary Simple Syrup:
1 cup Water
1 cup Sugar
6 Sprigs rosemary
Directions
(Yields 1 Serving)
1. Add Rosemary simple syrup*, blood orange juice & gin to the bottom of an ice filled glass.
2. Top with tonic water & gently stir.
3. Garnish with a sprig of fresh rosemary.
*Rosemary Simple Syrup:
1. Heat 1 cup of water with 1 cup of sugar in a small saucepan.
2. Bring to a simmer & cook until the sugar dissolves.
3. Remove from heat, add 6 sprigs of rosemary.
4. Let the mixture steep for about 30 minutes.
5. Strain the mixture over a fine-mesh strainer, & refrigerate in an air-tight container until ready to use, or for up to 1 week.
Recipe By: Sarah Hearts
You might be interested in these