Southwest Pasta Salad Recipe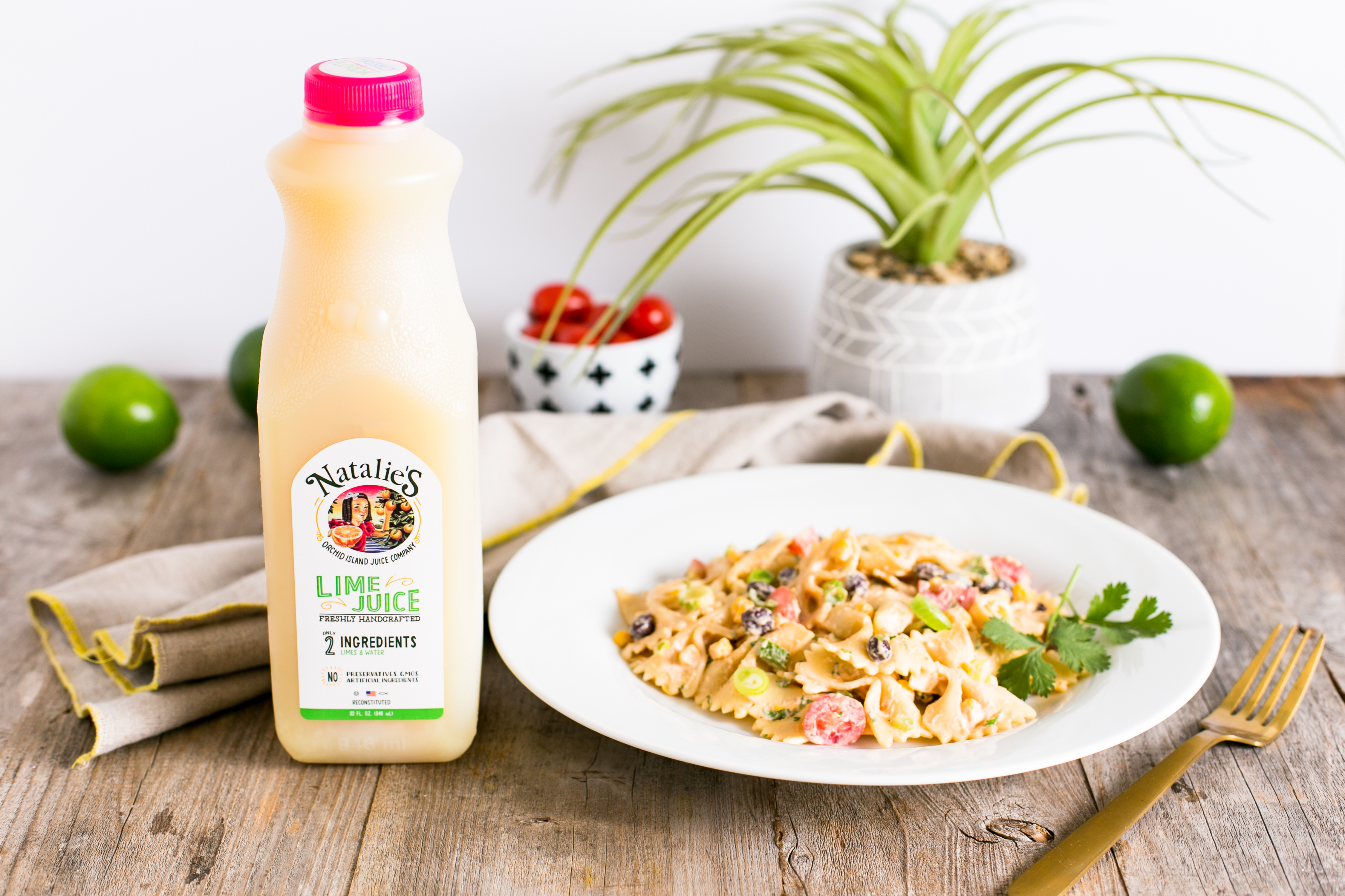 Ingredients
1 lb Bowtie Pasta
1 cup mayonnaise
1⁄2 cup prepared ranch dressing
2-3 TBSP chipotle peppers in Adobo sauce
2 TBSP Natalie's Lime juice
1 can corn, drained
1 can black beans, rinsed and drained
1.5 cups cherry tomatoes, quartered
2-3 green onions, sliced
2-3 TBSP cilantro, chopped
Directions
1. Cook pasta according to package directions.
2. While pasta is boiling, combine ​mayonnaise, ranch dressing, lime juice and chipotle peppers in the bowl of a food processor.
3. Blend until smooth.
4. When pasta is cooked, drain and rinse under cold water until pasta is cool.
5. Drain pasta well.
6. Next, toss pasta with the mayonnaise mixture.
7. Add in the corn, black beans, tomatoes, green onions and cilantro.
8. Toss until well combined.
9. Chill for 3 hours or overnight.