Strawberry Lemonade Champagne Sorbet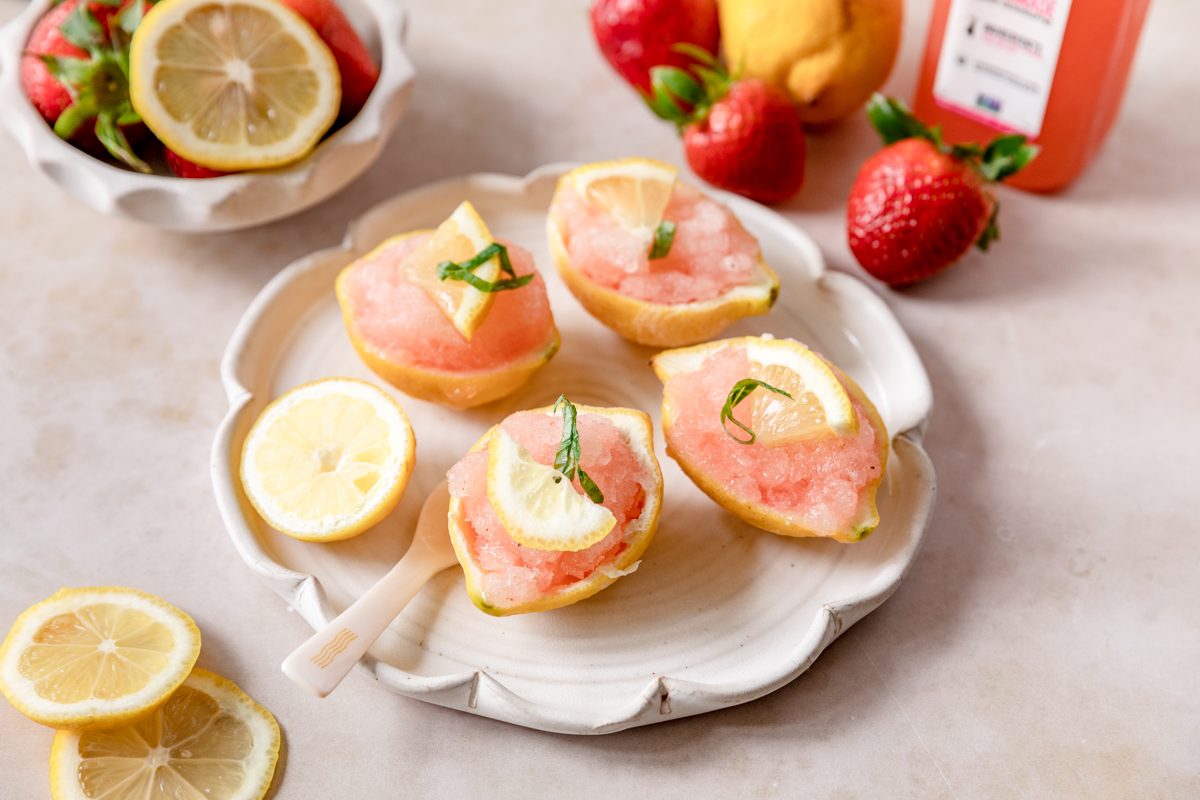 Ingredients
8oz Natalie's Strawberry Lemonade
1 ½ cups champagne
1 cup strawberries, chopped
4-6 lemons cut in half
Mint for garnish
Directions
1. Add the Natalie's Strawberry Lemonade, champagne, and chopped strawberries to a small mixing bowl and mix together.
2. Pour into a loaf pan and freeze overnight.
3. When ready to serve, pop the frozen mixture out of the loaf pan and add to a food processor or blender. Blend until it is a smooth, icy mixture.
4. Take the lemons and slice them half then scoop out the insides. Leaving a shell of lemon peel.
5. Scoop a small amount of the frozen sorbet into each lemon half and freeze again for 30 minutes to firm up.
6. Serve with an extra slice of lemon and ribbons of mint.