Strawberry Lemonade Freezer Bars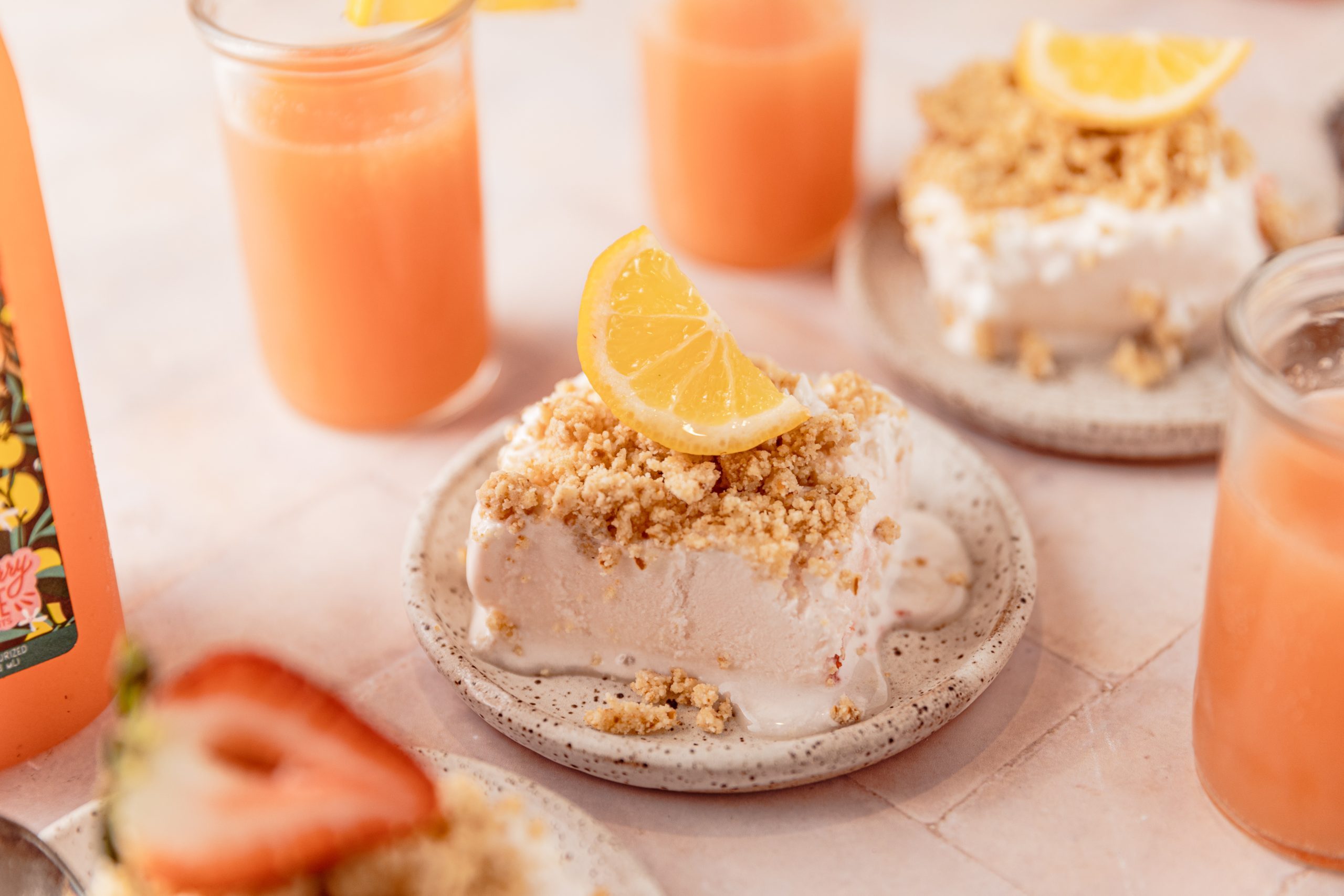 Ingredients
8oz Natalie's Strawberry Lemonade
8oz room temperature cool whip
½ a 14oz can sweetened condensed milk
1 cup chopped strawberries
1 cup pretzels
2 cups ritz crackers
⅓ cup powdered sugar
Zest of 1 lemon
¼ cup butter, melted
Directions
1. In a food processor combine the ritz crackers, pretzels, lemon zest, and powdered sugar. Pulse until it becomes fine crumbs.
2. Pour in melted butter and pulse a few more times until combined.
3. In a greased 5×8 baking dish, press half of the pretzel mixture into the dish and set aside.
4. In a large bowl whisk together the sweetened condensed milk and strawberry lemonade.
5. Then stir in the room temperature cool whip until smooth and add the fresh strawberries.
6. Pour over the crust and place in the freezer for 30 minutes until it's set just a little.
7. Add the remaining pretzel crumb on top and place back in the freezer for 3 hours.
8. Slice and serve.