Strawberry Margarita Pie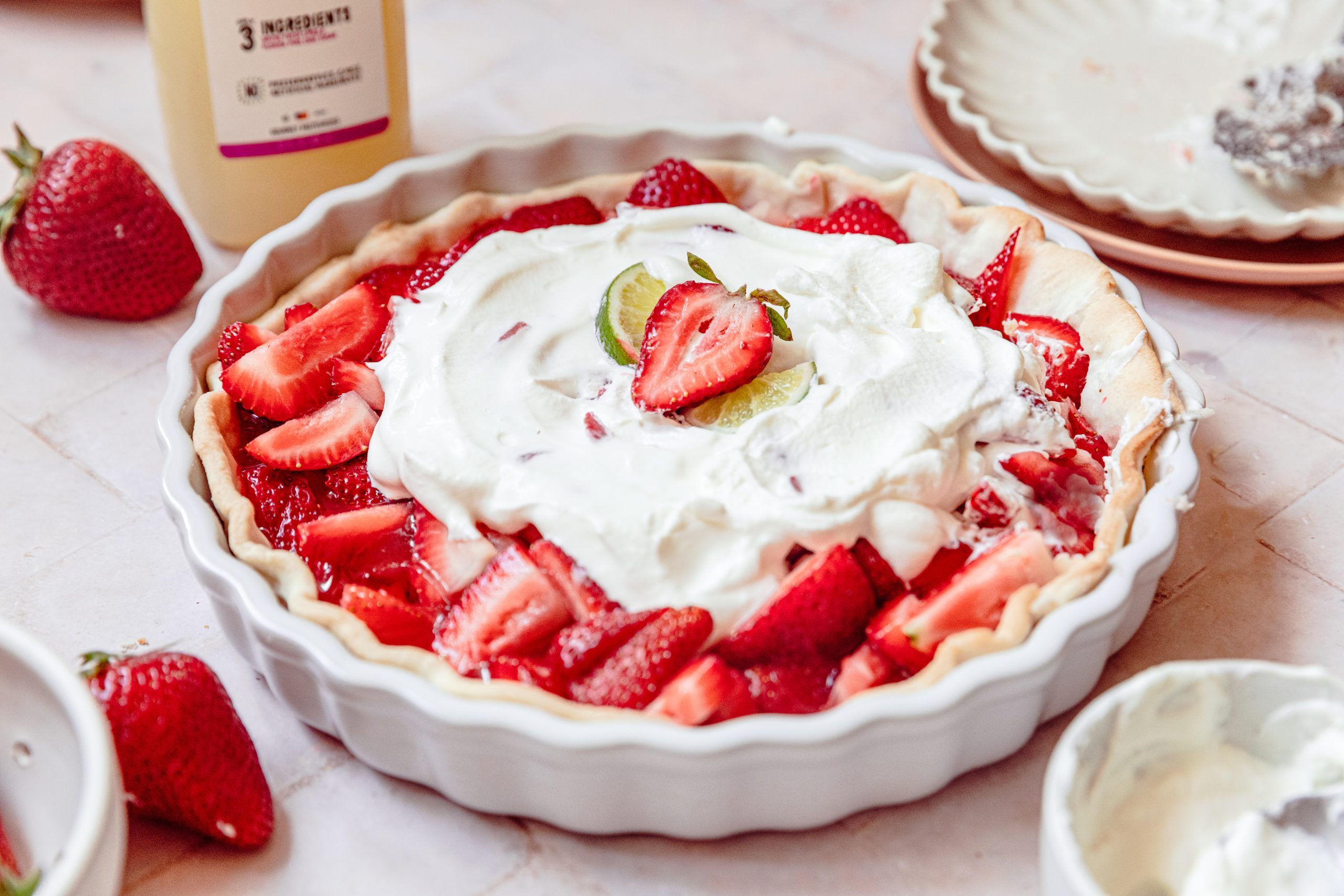 Ingredients
2 cups Natalie's Margarita Mix
1 oz Blanco tequila
3 cups sliced strawberries
1 packet of gelatin
1 frozen pie crust
1 cup heavy whipping cream
¼ cup powdered sugar
Zest of 1 lime
Fresh strawberries & limes for topping
Directions
1. In a small bowl combine ¼ cup of the margarita mix and the gelatin packet. Let sit.
2. On the stove, combine the tequila and remaining margarita mix and bring to a gentle boil over medium-high heat.
3. Once it's boiling, add the gelatin mixture and whisk to combine.
4. Bring to a boil again, then remove from heat and allow to cool.
5. While that cools, prepare the pie crust according to the package and let cool.
6. Slice the strawberries and combine them with the cooled margarita gelatin mixture.
7. Pour into the pie crust and place in the fridge for 2 hours to set.
8. Before serving, add cold whipping cream to a bowl with powdered sugar and lime zest. Whip for 2-3 minutes with a hand mixer until soft peaks form.
9. Dollop the fresh whipped cream on top and garnish with extra strawberries and lime slices.