Stuffed French Toast with Orange Juice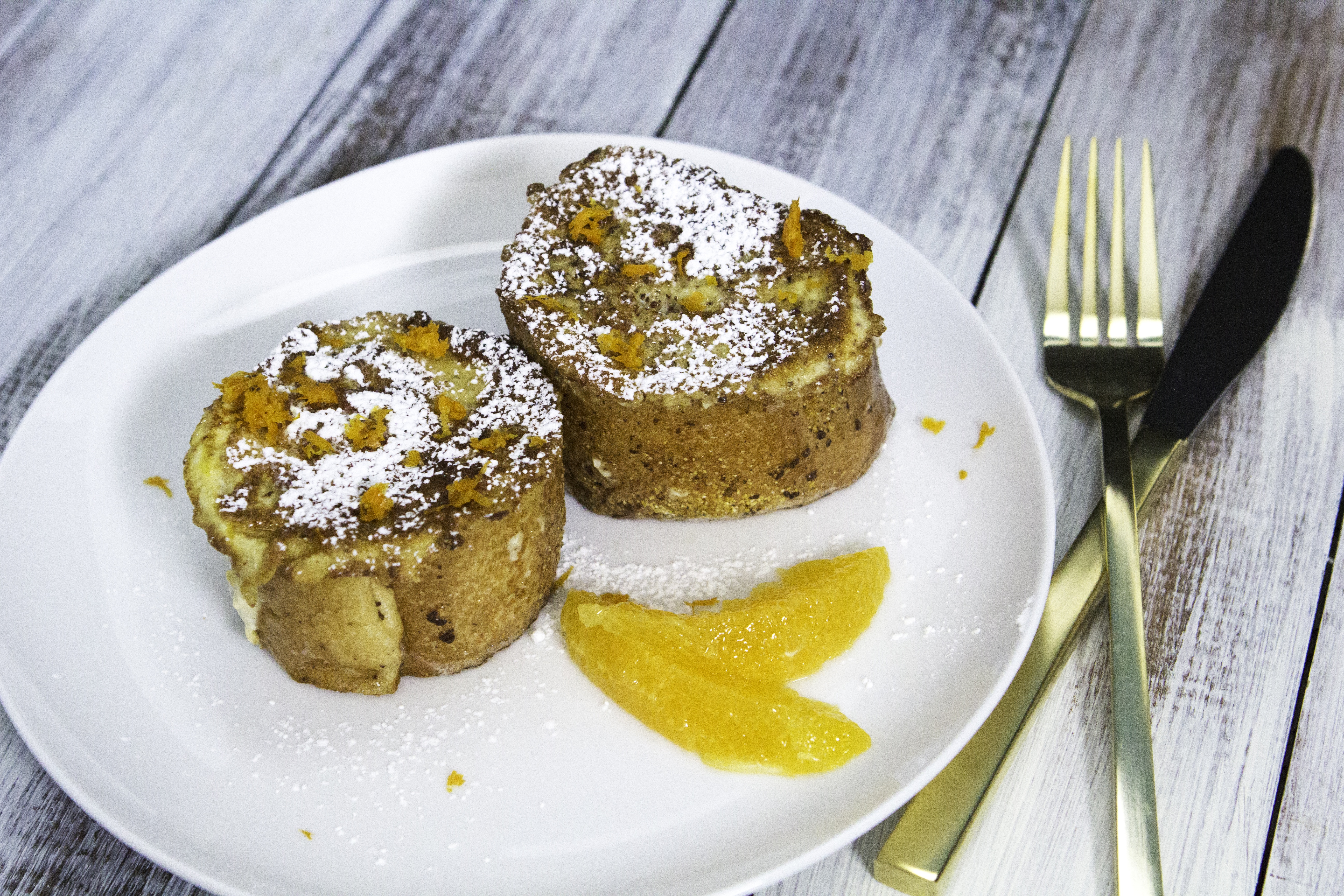 Ingredients
8 oz. Cream cheese, at room temperature
1/3 cup Dried dates, diced
1/3 cup Pecans, chopped
1/4 cup Natalie's Orange Juice
1 tbsp. Powdered sugar, plus more for serving
1 loaf French bread, sliced into 1" pieces
4 eggs
1/2 cup Milk or cream
1 tbsp. Cinnamon
1 tbsp. Canola oil
Zest of one orange, for garnish
Maple syrup, for serving
Directions
1. Cut 2" pockets along the long side of each bread slice.
2. Combine the cream cheese, dates, orange juice & powdered sugar in a small bowl.
3. Place a heaping tbsp. of the cream cheese mixture inside each bread slice – be sure to use all of the mixture.
4. Whisk together eggs, milk or cream, & cinnamon until combined.
5. Heat a large skillet over medium heat, then add canola oil to the pan.
6. Dip each cream cheese stuffed bread slice into the egg mixture making sure to coat all sides.
7. Place the slices on the heated skillet.
8. Cook for about 3 minutes on each side or until the eggs cook & the french toast is golden brown.
9. Dust each piece with powdered sugar & fresh orange zest.
10. Serve with maple syrup.
Recipe by: Sarah Hearts
You might be interested in these