Tangerine Rum Fizz Cocktail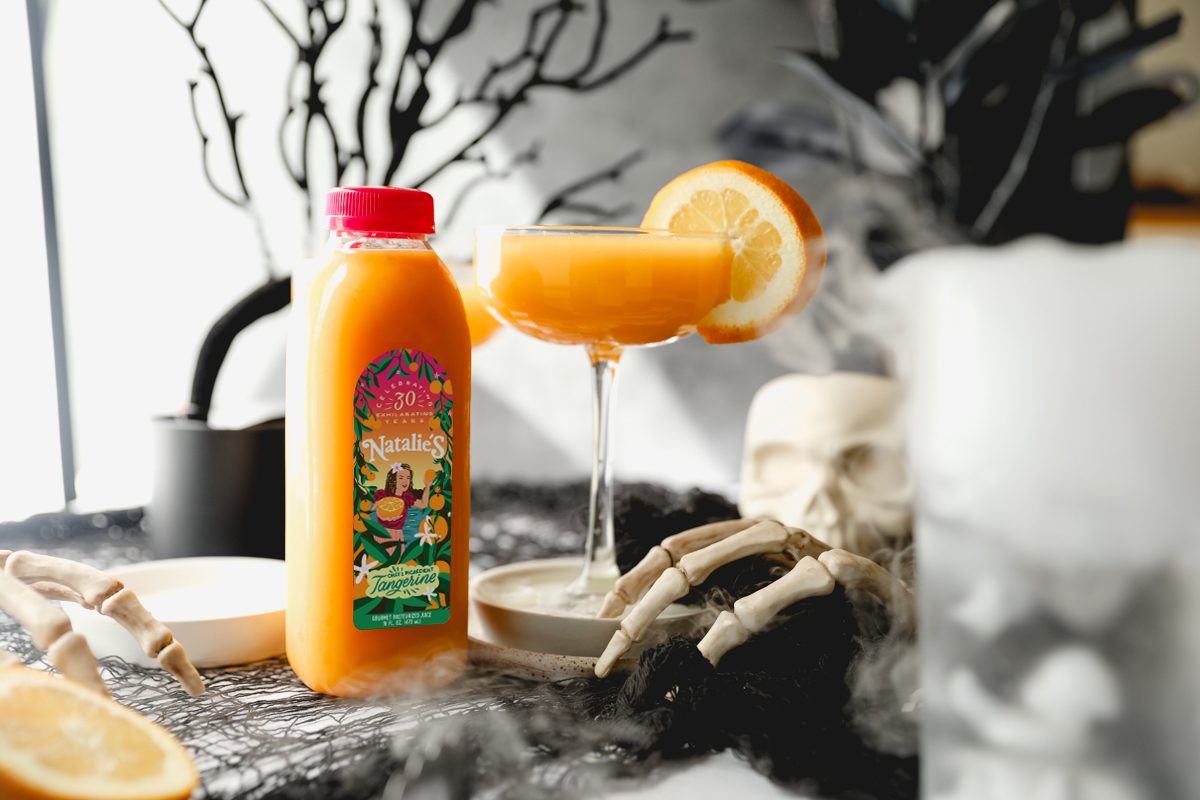 Ingredients
4 oz. sparkling white wine (could sub in a dry champagne)
4 oz. white rum
2 oz. lime juice
2 Tbsp. agave syrup
4 oz. Tangerine juice
Directions
1. In a pitcher combine white rum, lime juice, syrup, & tangerine juice. Stir well.
2. Add the white wine to the glasses & then top with the tangerine rum mixture.
3. Garnish with a tangerine slice & for a fun halloween twist add a 1″ cube of dry ice to the bottom of the glasses before pouring your drink. Enjoy!