Tangerine Tartlet with ReHarvest Smoothie Pops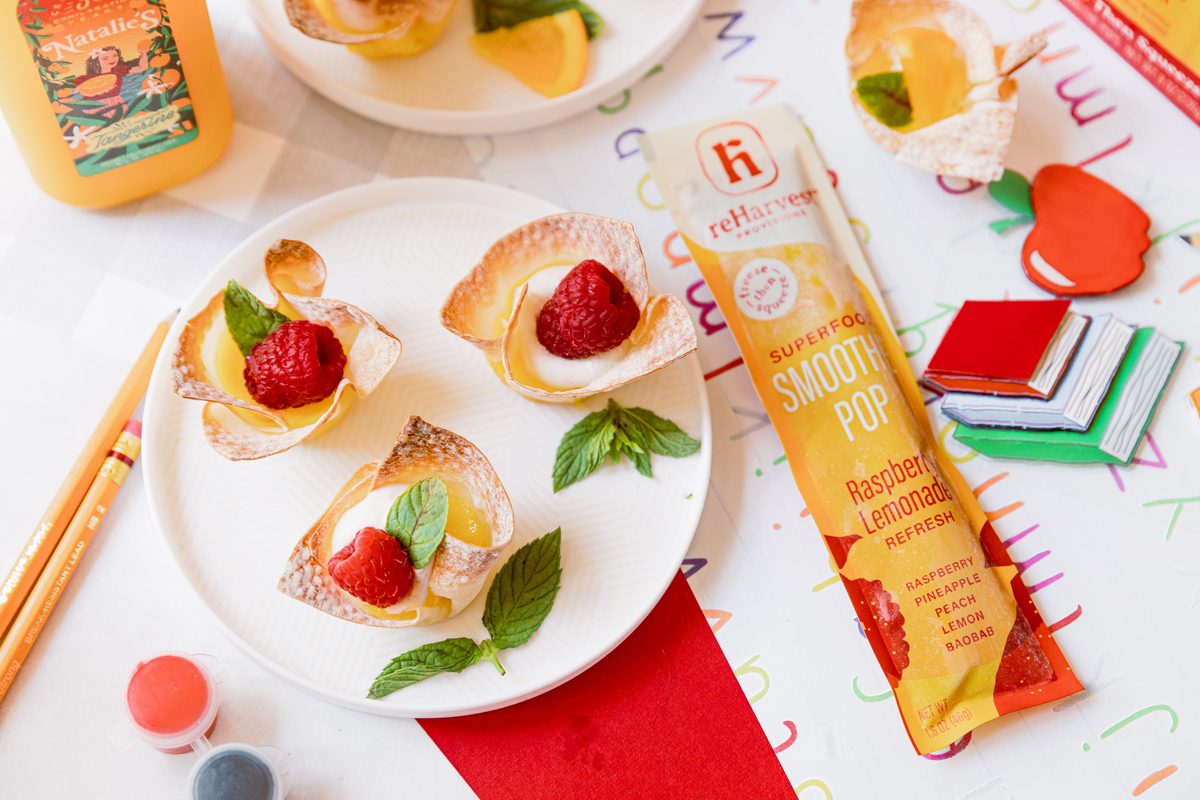 Ingredients
¼ Cup Natalie's Tangerine juice
1 Defrosted Reharvest Raspberry Lemonade Smoothie Pop (reserve 1tbsp of it)
1/2 Cup sugar
2 Eggs
Zest of 1 orange or tangerine
¼ cup + 2 tbsp heavy whipping cream (separated)
24 Wonton wrappers
Raspberries for topping
Mint for topping
Directions
1. Preheat the oven to 350 degrees.
2. Line mini cupcake pans with wonton wrappers.
3. In one mixing bowl combine tangerine juice, defrosted smoothie pop, zest, sugar, eggs, and 2 tbsp of heavy cream.
4. Whisk well.
5. Pour into the wonton wrappers and bake for 10-12 minutes.
6. Remove and set aside to cool.
7. Prepare whipped cream by combining the ¼ cup whipping cream and 1 tbsp of the defrosted smoothie pop.
8. Whip with a hand mixer for 1-2 minutes.
9. Top the mini tarts with the whipped cream, a raspberry, and a mint sprig. Enjoy!
You might be interested in these