Tangerine Vanilla Hot Buttered Rum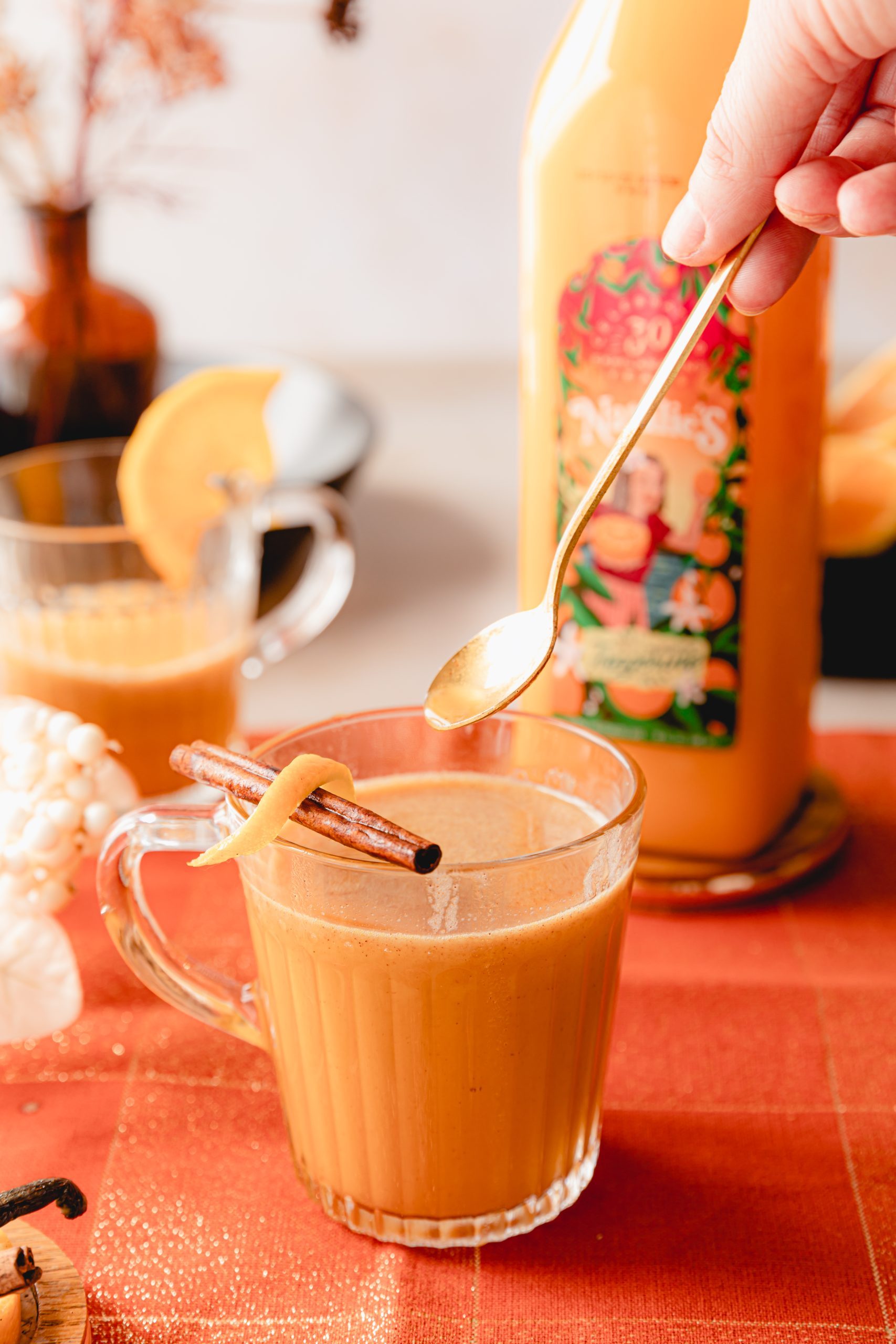 Ingredients
4 tbsp butter, room temperature
2 tbsp brown sugar
1 tsp pumpkin pie spice
1 tsp vanilla extract
4 oz spiced rum
½ cup Natalie's tangerine juice
Tangerine peel for garnish
Directions
1. In a small bowl, mix together the butter, sugar, pumpkin pie spice, and vanilla until fully incorporated and smooth.
2. In a saucepan heat the tangerine juice to a gentle boil then pour in the rum.
3. Pour the heated tangerine mixture over the butter and whisk to melt the butter into the juice.
4. Pour into 2 small mugs and garnish with a cinnamon stick and tangerine peel.