Tropical Coconut Orange Mango Mimosa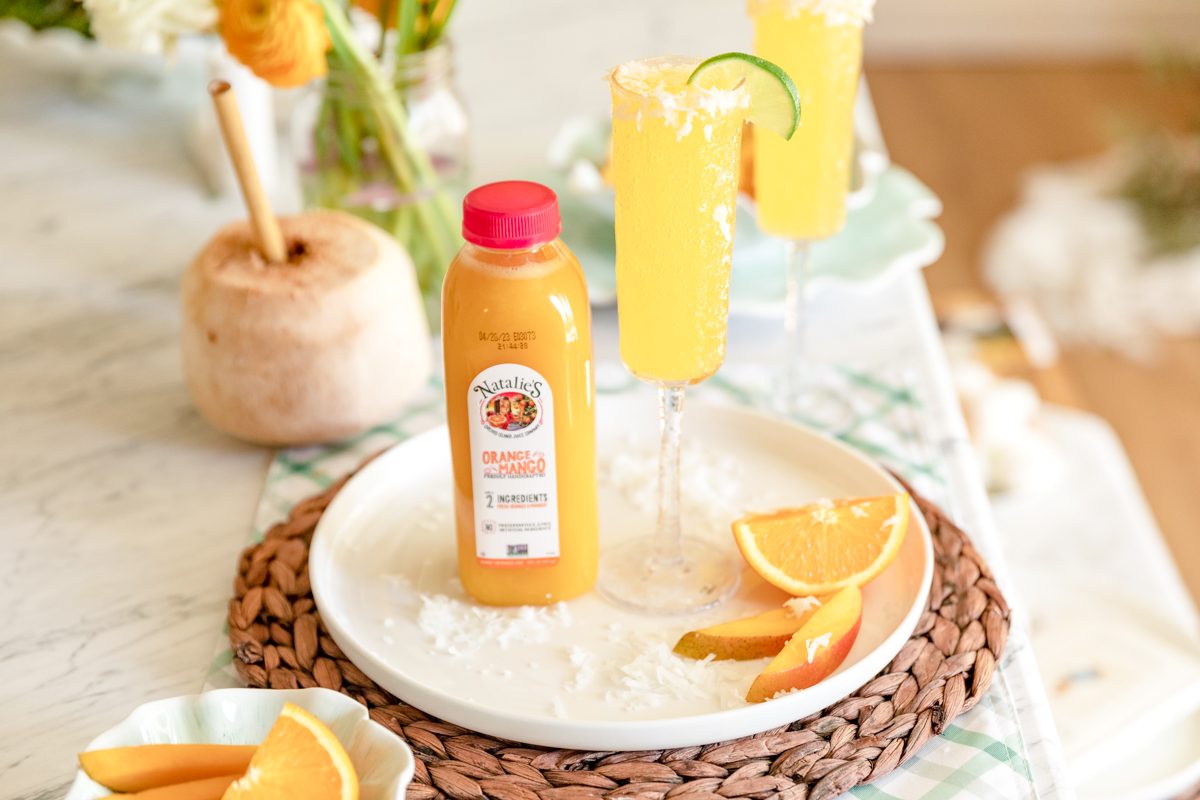 Ingredients
8oz Natalie's Orange Mango juice
1 bottle of Prosecco
8oz coconut water
2 tbsp honey
1⁄4 cup shredded coconut
Lime slice for garnish
Directions
1. In a pitcher combine the Natalie's Orange Mango juice and coconut water.
2. Rim 6-8 champagne flutes with the honey then dip in the shredded coconut.
3. Pour 1⁄2 the glass full of the orange mango coconut mixture and top with chilled prosecco.
4. Garnish with a lime. Enjoy!
Serves 6-8