Tropical Mango Panna Cotta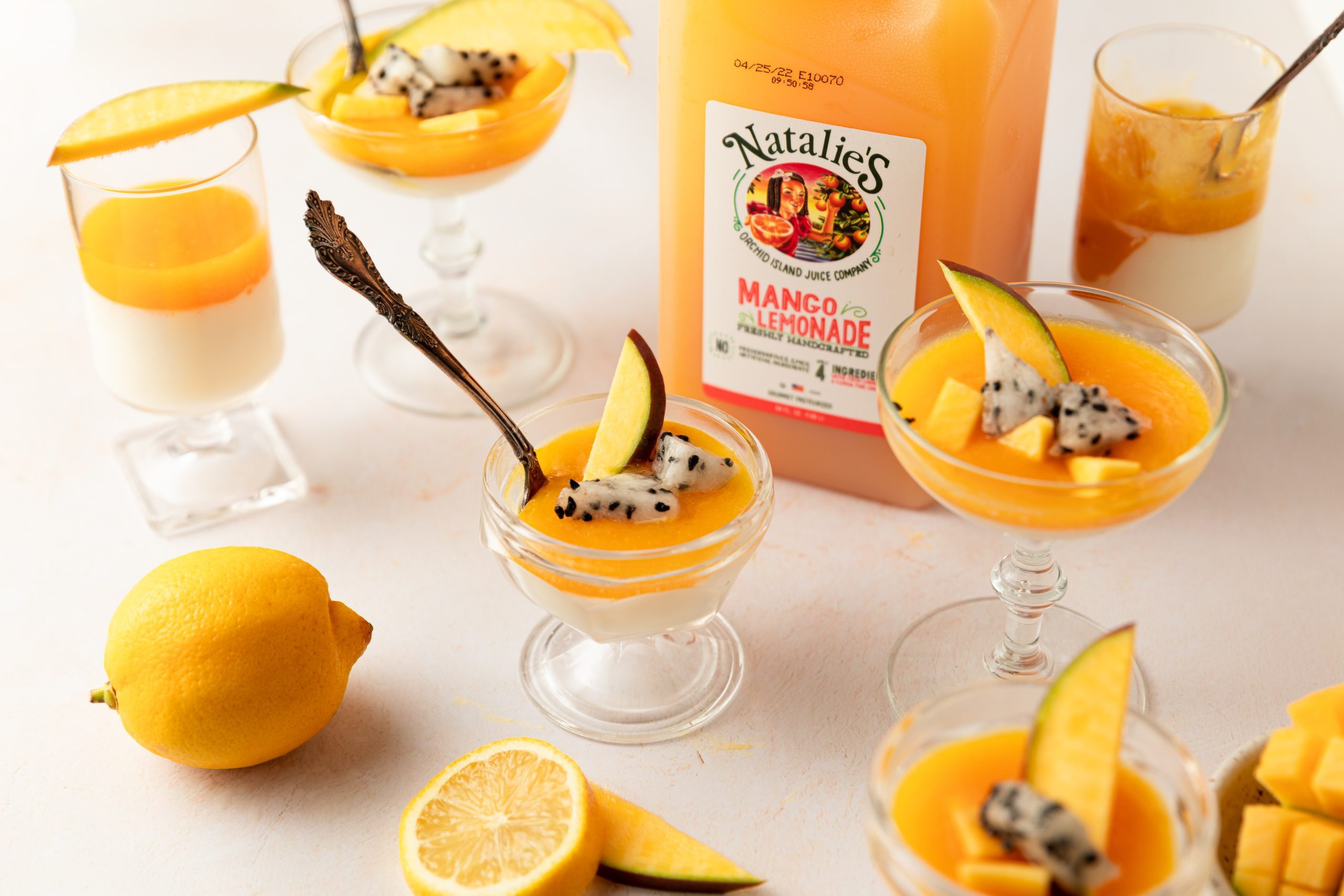 Ingredients
½ cup cold water
1 packet gelatin
1 ½ cups whole milk
1 cup heavy cream
¼ cup sugar
Zest of 1 lemon
1 tbsp Natalie's Mango Lemonade
1 mango, diced (fresh or frozen)
½ cup Natalie's Mango Lemonade
Juice of 1 lemon
Dragon fruit and mango slices for garnish
Directions
1. In a small bowl combine cold water and gelatin to let it bloom. Set aside.
2. In a saucepan over medium high heat, combine the whole milk, cream, sugar, lemon zest, and 1 tbsp Mango Lemonade until it begins to simmer.
3. Let this simmer for 2-3 minutes and turn off the heat.
4. Add in the gelatin mixture and stir well.
5. Pour this into 6-8 small glasses and place in the fridge for 30 minutes to set.
6. Prepare the mango curd by combining diced mango (fresh or frozen works), ½ cup Mango Lemonade and lemon juice in a saucepan.
7. Heat over medium high heat for 2-3 minutes until just bubbling.
8. Carefully pour into a high speed blender and blend on high for 1 minute.
9. Pour into a small bowl and allow to cool for 15 minutes.
10 Remove the gelatin mixture from the fridge and top with the mango lemonade curd.
11. Top with slices of fresh dragon fruit and mango.