Veg Vamp Cocktail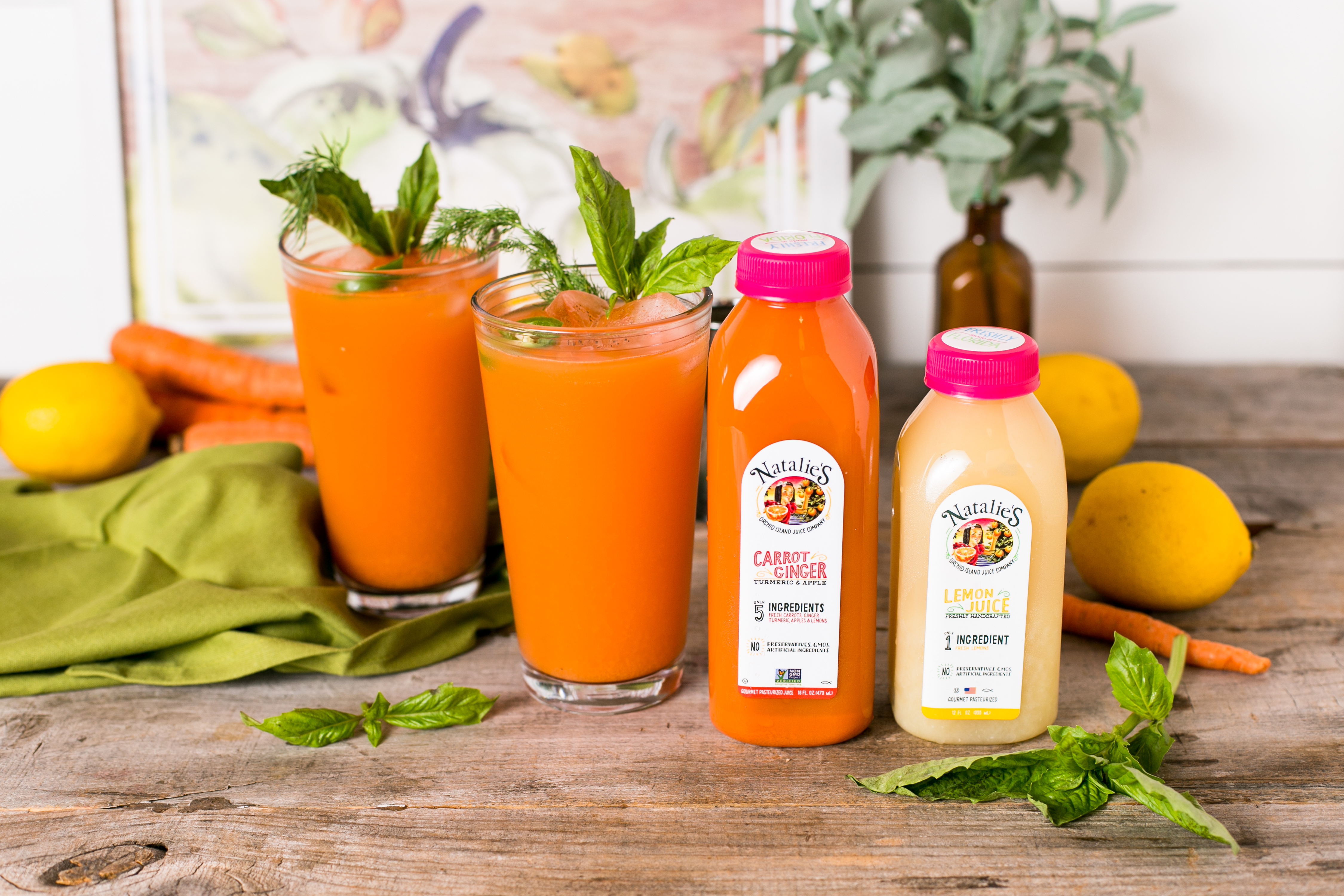 Ingredients
3 oz. Carrot Ginger Juice
1 oz. Lemon Juice
3/4 oz. cayenne simple syrup*
Pinch of salt and pepper to taste
1½ oz. Ketel One Vodka
Directions
1. Combine all ingredients in a cocktail shaker over ice.
2. Roll the liquid between two shaker tins or between two glasses to combine, chill add texture.
3. Serve over ice in a collins/highball glass, and garnish with celery hearts, fresh basil, pickled jalapenos & carrot greens.
*cayenne simple syrup:
1. Combine 4oz of sugar with 4oz of hot water, stirring until dissolved.
2. Add ½ teaspoon of cayenne to the syrup & stir.
3. Adjust the recipe to your taste, making milder or spicier.
Recipe By: Charles Joly
Photo By: Kim Daniels
You might be interested in these