Zesty Guacamole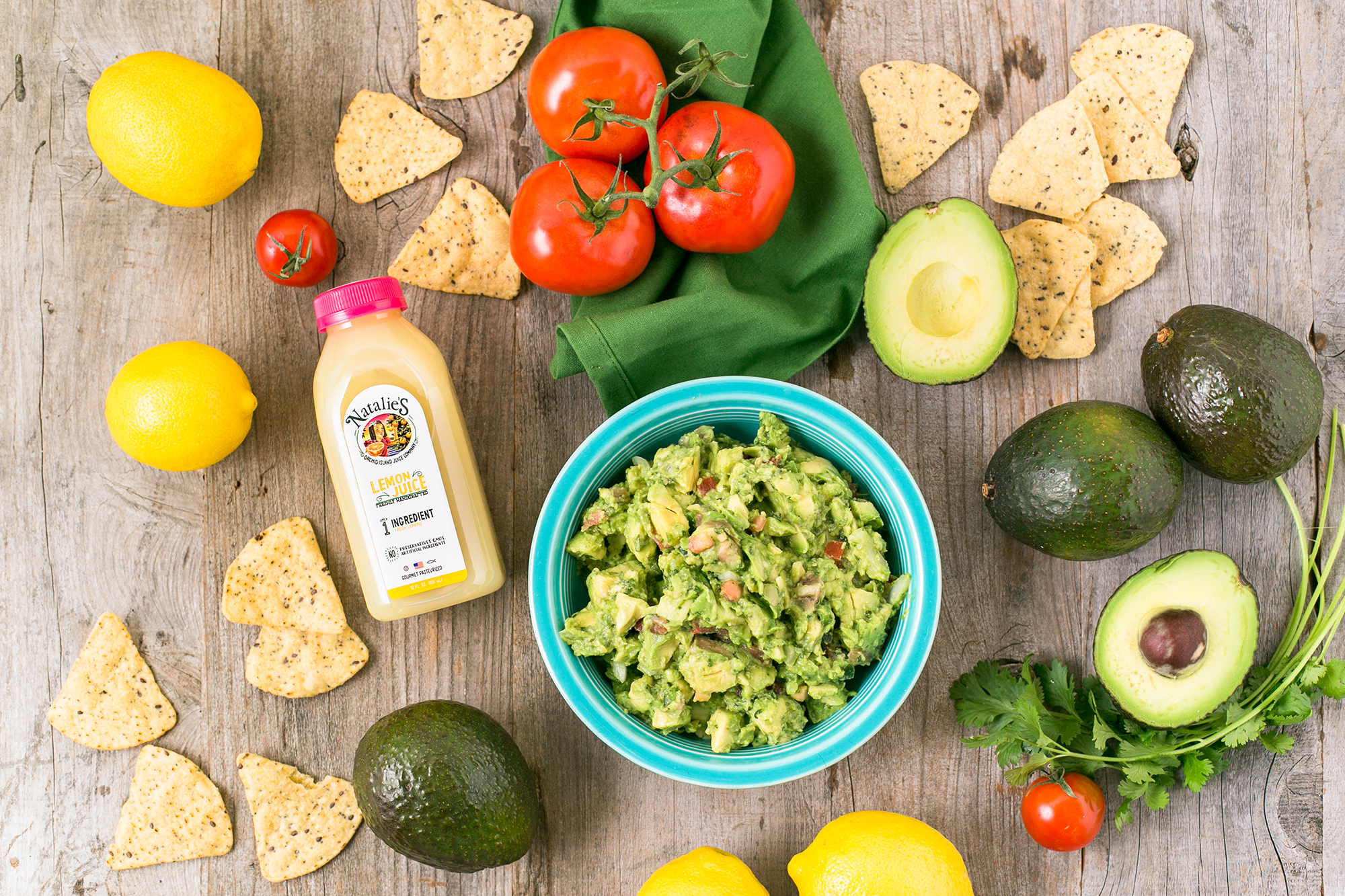 Ingredients
3 Ripe avocados
2-3 tbsp. Natalie's Lemon Juice
1/2 cup Sweet onion, chopped
1 Large tomato, chopped
3 tbsp. Cilantro, finely chopped
1 Jalapeño pepper, seeded & diced (optional)
Salt, to taste
Directions
1. Cut open the avocados & remove pits. Scoop the inside of each avocado, removing the skin. Cut avocados into medium chunks & put in a medium bowl. Lightly smash with a fork.
2. Mix in lemon juice, onion, tomato, cilantro & jalapeño. Add salt to taste.
3. Serve immediately, with chips &/or cut veggies.