USA Today names Natalie's Pumpkin Apple Spice Juice in its Top 100 Places to Get Your Pumpkin Fix This Fall
Date: October 6th, 2016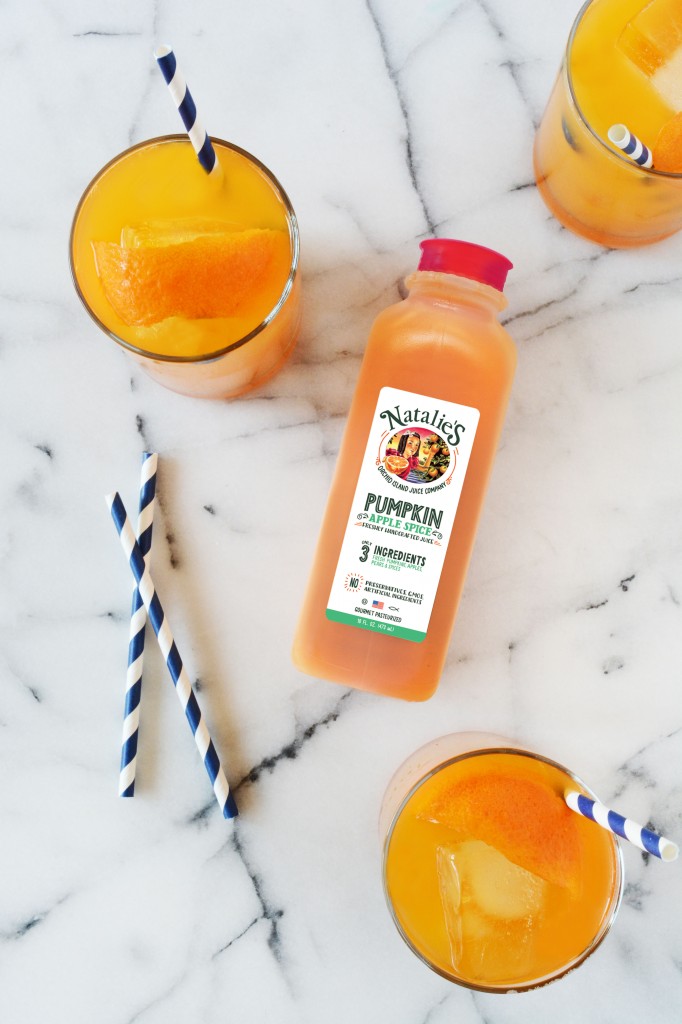 Our new, fresh, autumn juice is making big headlines already!  Natalie's Pumpkin Apple Spice was recently selected by USA TODAY for its Top 100 Places to Get Your Pumpkin Fix This Fall photo feature, and we couldn't be more proud.
We are honored USA Today recognized the quality of our freshly handcrafted Pumpkin Juice, made from only 3 fruits: pumpkin, apples and pears. This juice contains no concentrates, artificial ingredients, added sugars or GMOs. It's a great way to celebrate the season. Only available for a limited time during the holiday season, so be sure to pick up a bottle or two today!
You can find our Pumpkin Apple Spice Juice in the following retailers: Morton Williams, Eataly, FoodTown, Fairway, Dave's Market Place, Roche Bros., Key Foods, Fresh Direct, Village Beach Market & Ring Bros.
To read more, visit the article at USA Today.