Flaming Hot Bloody Mary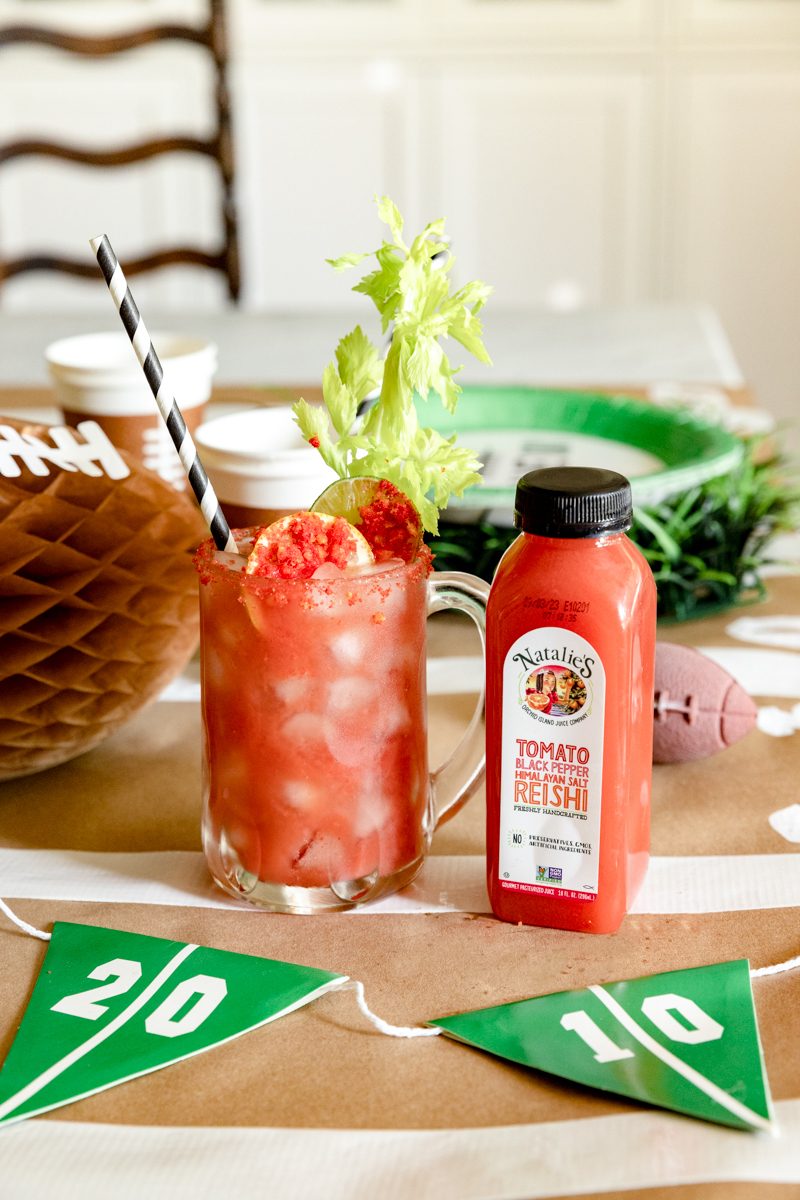 Ingredients
16oz Natalie's Tomato Reishi juice
8oz vodka
1tbsp This Little Goat Everything Sauce
1tbsp worcestershire sauce
2oz lime juice
1 cup crushed flaming hot Cheetos
Pinch of celery salt
Lemon & lime slices and celery sticks for garnish
Directions
1. In a pitcher combine the Natalie's Tomato Reishi Juice, vodka, hot sauce, lime juice, worcestershire sauce, and celery salt. Stir well.
2. Rim 4 glasses with the crushed cheetos. Using the remaining crushed cheetos, dip the lemon and lime slices in it for garnish.
3. Add ice to each glass and pour the bloody mary mixture into each glass.
4. Garnish with a celery stick & lemon and lime slices. Enjoy!