Homemade Tomato Shrub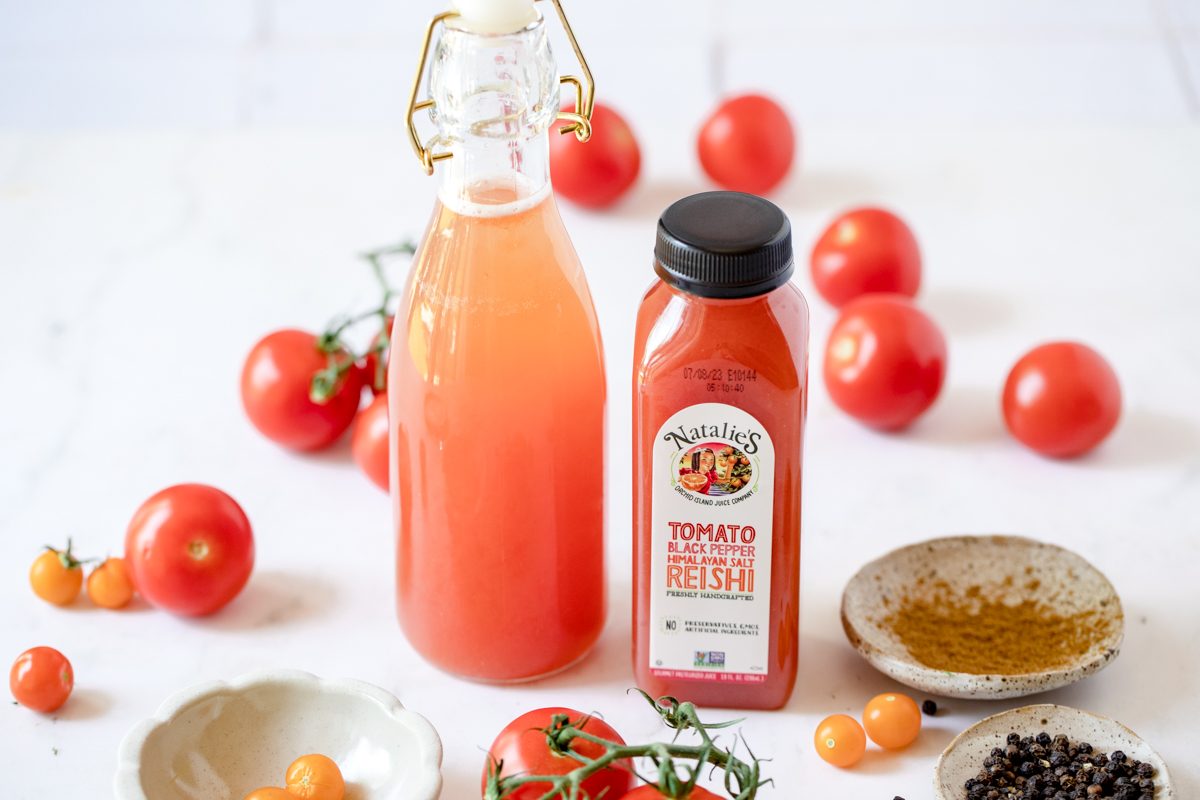 Ingredients
16oz Natalie's Tomato Reishi juice
¼ cup sugar
¼ tsp red pepper flakes
1 tsp coriander seeds
½ tsp salt
½ tsp pepper
½ cup white vinegar
6-8 servings
Directions
1. In a saucepan over medium heat, combine all ingredients except for the vinegar. Bring to a gentle boil and stir for 2-3 minutes.
2. Remove the saucepan from the heat and stir in the vinegar.
3. Cover and allow to come to room temperature.
4. Strain out the coriander seeds and pepper flakes and pour into an airtight glass jar.
5. Place this in the fridge and when ready to use add to cocktails like a bloody mary or a vodka martini!