Tomato Basil Martini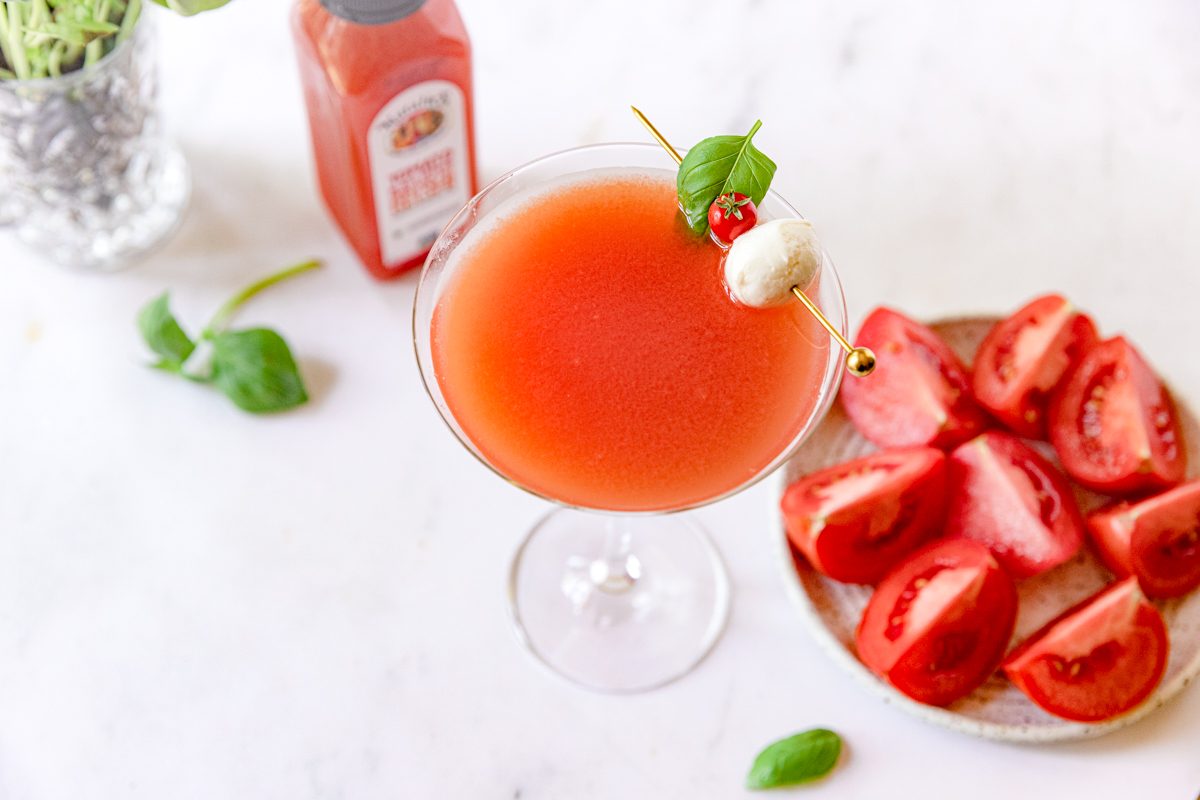 Ingredients
6oz Natalie's Tomato Reishi Juice
5oz vodka
2 mozzarella balls
2 cherry tomatoes
4-6 basil leaves
Ice
Pinch of flaky sea salt
Directions
1. In a cocktail shaker muddle the pinch of salt with the basil leaves.
2. Add in the Natalie's Tomato Reishi Juice, vodka, and ice. Shake for 30 seconds.
3. Strain into 2 martini glasses and garnish with a cocktail pick with tomato, mozzarella, and a basil leaf on each. Enjoy!