Traditional Michelada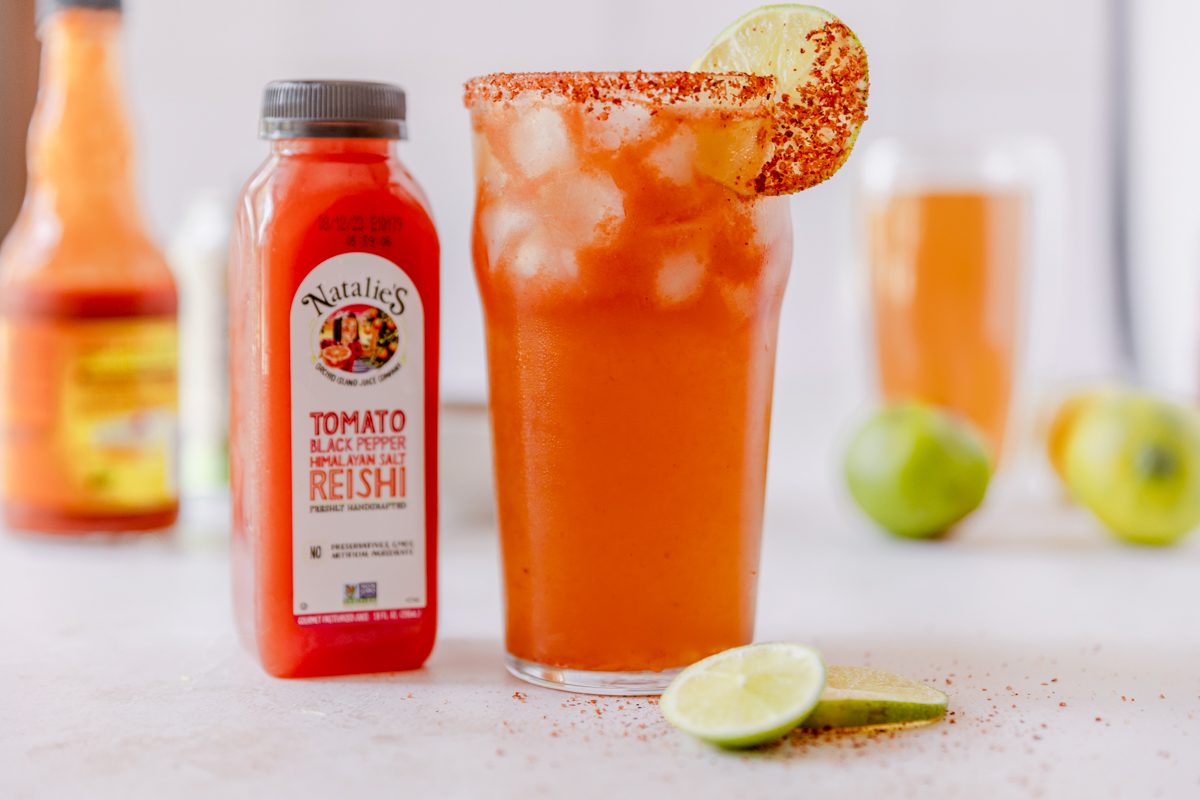 Ingredients
8oz Natalie's Tomato Reishi Himalayan Salt Juice
2 light Mexican beers (Corona or Modelo)
4 dashes of Worcestershire sauce
4 dashes of hot sauce
Juice of 1 lime
Tajin for the rim
Ice
Directions
1. In a small pitcher mix together the tomato juice, worcestershire sauce, hot sauce, and lime juice. Stir well.
2. Rim two glasses with Tajin.
3. Add ice to the two glasses and add the tomato juice mixture evenly to each glass.
4. Top with the mexican beer and garnish with a lime.